Enterprise Class Business Telephones
Advanced. Easy-to-Use. Affordable.
We continually test and evaluate new phones and new technologies as they become available to bring our clients the highest performance devices that are also the best value. Our testing group evaluates phones in the lab and in live offices so that you get the best price/performance business telephones available.
Our Phones
Lifetime Guarantee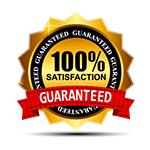 All DSX VOICE phones are guaranteed for as long as you are our client. If you have any problems with any telephone you purchased from us, we will repair or replace it at no charge, no questions asked!
Our Best Phones
Yealink
A leader VoIP phone design and development, Yealink consistently produces phones that are highly rated and award winning, including the 2014 Internet Telephony Product of the Year, the 2014 ITEXPO Best of Show, 2015 TMS Labs Award, 2016 TMC Communication Product of the Year, and the 2108 Frost & Sullivan Best Practices Award.
VTech
The world's #1 manufacturer of cordless phones, VTech has been making cutting edge phones for more than 25 years.  And they stand behind their products with an industry-leading 3-year warranty.
Solid Mid-Range Phones
Grandstream
Grandstream Networks, Inc. has been connecting the world since 2002 with SIP Unified Communications solutions that allow businesses to be more productive than ever before. Grandstream solutions lower communication costs, increase security protection and enhance productivity. Grandstream was named the 2016 Global Enterprise IP Endpoints Company of the Year by Frost & Sullivan and won the 2017 WebRtc World Product of the Year.
Excellent Economy Phones
Fanvil
An internet communications pioneer, Fanvil phones are sold in more than 50 countries and used by some of the world's largest companies. Fanvil has won multiple Product of the Year awards as well awards for Internet telephony.
Find Out What's Possible For Your Business