A Contact Center Built-In to Your Telephone System!
Not an answering service, not a call center, but a trained staff that extends your team at the touch of a button.
Customer Service

|

Sales

|

Product Support

|

Reception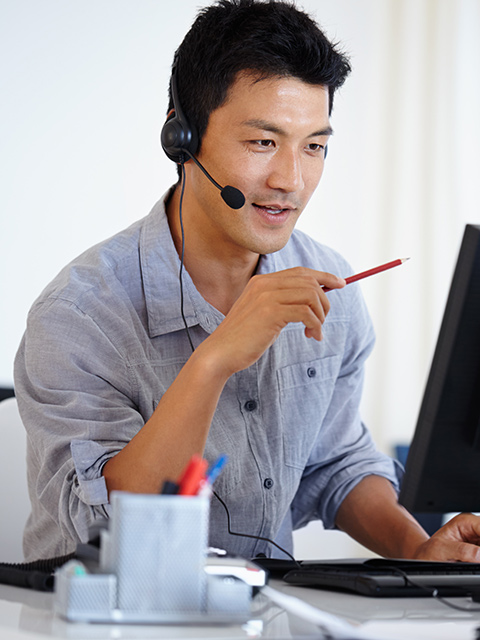 Live Person Contact Center
DSXLIVE! is a Contact Center staffed by experienced agents trained in sales, customer service, product support, and in the way you do business.
Our purpose-built facility is professional environment just like your office:
No bullpens
No background chatter
No barking dogs, TVs, or other distractions
And, it's literally built-in to your DSXVOICE telephone system.
Indistinguishable To Your Callers!
What Makes DSXLIVE! Unique
It's an actual extension on your telephone system, so:

You can build it into call flows: ring groups, auto attendants, call queues
Agents can transfer calls directly to extensions, groups, and voicemail boxes on your system

It can work with your Office365 to automatically forward calls to a live agent during scheduled meetings or appointments
It can work automatically based on forwarding rules for extensions, ring groups, call queues and auto attendants, and by time of day, day or the week, holidays, etc.;
It can work manually on demand – you can forward/un-forward your calls to DSXLIVE! by simply pressing a button on your phone or by changing your status in the DSXVOICE web or softphone applications;
It's multichannel – in addition to Voice, we communicate via Email, SMS, and Web Chat;
We use your process, terminology and style to deliver excellence in customer service to your callers.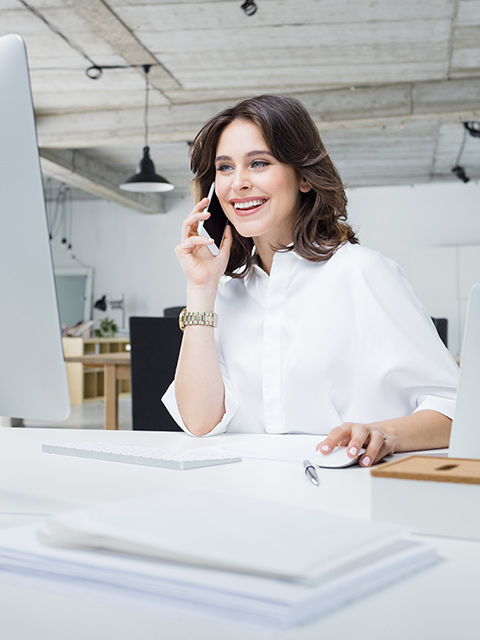 Live Chat on Your Website
Your visitors interact in real time with a live agent while they are browsing your site. Answer questions, capture leads, take orders, set appointments and build connections 24/7.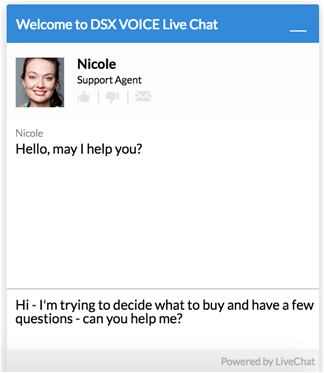 DSXLIVE! provides seamless chat support that is fully integrated with your DSXVOICE telephone system. And, we handle your website chat the same way we handle your calls – using your processes, terminology, templates and style, to deliver outstanding service.
Office365 Integration
DSXLIVE! can be integrated with your Office365 calendar, so that calls are automatically forwarded to a DSXLIVE! agent during scheduled meetings and appointments.
Exclusively From DSXLIVE!
DSXLIVE! is completely different from an external service that can only take messages. Because DSXLIVE! is on-net with your DSXVOICE telephone system, agents can transfer callers directly to extensions or to external telephone numbers, and users can route calls directly to DSXLIVE! when they are not available. Being on-net also means higher reliability, higher call quality, and transfers that are totally transparent to callers – they have no indication that the agent is not in your office.
Unlimited Service!
DSXLIVE! pricing is based on scope, not on a number of minutes, number of calls, or number of users. It's simple and predictable.
How It Works
Overflow/Reception
It's the height of your busy season and everyone is on the phone with customers. A call comes in and is seamlessly routed to a DSXLIVE! agent instead of going to voicemail, leaving the caller waiting on hold, or having the caller hang up – no opportunities are missed.
It's noon and people are leaving for lunch. Your DSXVOICE system is programmed to automatically route incoming calls to DSXLIVE! between 12:00 pm and 1:00 pm – no calls are missed.
A DSXLIVE! agent answers a call for Ruth. The agent can see that Ruth is on the phone and informs the caller, asking if he wants to be transferred to her voicemail, leave a message with the agent, or speak with someone else.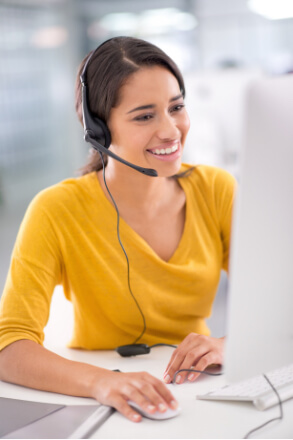 Customer Service
A customer calls and wants to make a payment on his account. All of your customer service staff are on the phones helping other customers. Instead of leaving him waiting on hold, a DSXLIVE! agent captures the customer's information, collects the payment and transmits it to you for processing.
A customer calls with a billing issue after hours. Your DSXLIVE! agent talks with the customer, giving them a chance to vent if needed, captures all of the appropriate information, sends all of the information to your accounting department, and, depending on your process, transfers the customer to the appropriate person or group, or tells the customer that they will be contacted within a specific timeframe.
Product Support
A customer calls with a problem. A DSXLIVE! agent uses your processes to assess the issue and severity, and either walks the customer through a solution, creates a support ticket, transfers the customer to the appropriate person or group, or dispatches a technician.
Inbound Sales
A prospect calls for information. A DSXLIVE! agent follows your sales process and captures the prospect's information, identifies the caller as a hot prospect based on your criteria, and either transfers the caller or sends the lead to your sales team.
An existing customer calls to place an order after hours. A DSXLIVE! agent captures the customer's details, records the order and payment information, and forwards the order to your team for processing.
Live Web Chat
A prospect on your website a 1:00 am has questions. He clicks Live Chat and has a discussion with a DSXLIVE! agent who answers his questions, captures his information and takes his order.
Office365 Integration
Ed schedules a meeting in his Office365 calendar from 1:30 pm to 2:00 pm. Because DSXLIVE! is connected to his Office365, his calls are automatically forwarded to a DSXLIVE! agent during the meeting. Ed could also have done this manually just by hitting the Do Not Disturb button on his phone.
We're Part of Your Team
Whether its how callers are greeted, how a product is described, or how a customer's problem is addressed, we do things your way. DSXLIVE! functions transparently as a seamless extension of your team, handling your calls the way you and your staff do.
We use your processes, your terminology, your templates, and your style to deliver an outstanding customer experience every time.