The Best Business Telephone System Possible
Full-Featured. Cost-Effective. Always Improving
DSXVOICE is the phone system we designed for our own business: a comprehensive set of intelligent features that increase productivity and is also highly cost-effective. We evaluate technologies, features and functions on a continuing basis, implementing the best-in- class and constantly improve your service.
DSXVOICE offers two service platforms:
Business & Industry – if you use your phone system for standard business operations like sales, accounting and service, this platform provides a wide variety of powerful features for your business communications.
Specialized – if you are running a sophisticated call center or need to integrate with 3rd party applications, this platform provides the special features you need.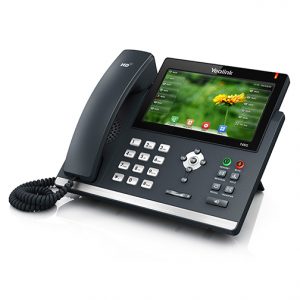 | General Features | General Business Applications | Call Centers & Special Applications |
| --- | --- | --- |
| Call Logging | X | X |
| Call Reporting | X | X |
| Blind Call Transfer | X | X |
| Attended Call Transfer | X | X |
| Call Forward on Busy or No Answer | X | X |
| Call Routing by DID | X | X |
| Call Routing by Caller ID | X | X |
| Conference Rooms | X | X |
| Auto Attendant / Digital Receptionist | X | X |
| Record New Voice Prompts From Phone | X | X |
| Voicemail | X | X |
| Music on Hold / Playlist | X | X |
| Central Phonebook | X | X |
| Call by Name | X | X |
| Different Prompts for Holidays | X | X |
| Call Parking | X | X |
| Call Pickup | X | X |
| Call Queuing | X | X |
| Call Recording | X | X |
| Call Recording Management | X | X |
| Automatic Pickup on Busy | X | X |
| Extensive Codec Support (G711, G722, GSM, Speex, ILBC, G729) | X | X |
| MWI – Message Waiting Indicator | X | X |
| Real Time BLF Status Updates | X | X |
| Intercom / Paging | X | X |
| Ring Extension and Mobile Simultaneously | X | X |
| Send Email Notifications for Missed Calls | X | X |
| Management | Business & Industry | Specialized |
| --- | --- | --- |
| Web-based Extension Management | X | X |
| Automated Provisioning of SIP Devices | X | X |
| Real Time System Status | X | X |
| SBC Support | X | X |
| Disable an Extension Temporarily | X | X |
| Unified Communications | Business & Industry | Specialized |
| --- | --- | --- |
| See Presence of Colleagues | X | X |
| Receive Voice Mail via Email | X | X |
| Set Up Conference Calls | X | X |
| Advanced Forwarding Rules Based on Caller ID, Time & Type of Call | X | X |
| Send / Receive Faxes via Email | X | X |
| Web Conferencing | Business & Industry | Specialized |
| --- | --- | --- |
| Plugin Free – WebRTC | X | X |
| One-click Conference | X | X |
| Meeting Recording | X | X |
| Remote Control Assistance | X | X |
| Screen Sharing | X | X |
| Participants Included | 10 | 25 |
| Mobility / Softphone | Business & Industry | Specialized |
| --- | --- | --- |
| Softphone Client for Windows, OSX, Android, IOS | X | X |
| CTI Support Using Softphone | X | X |
| Seamlessly Create Conference Calls | X | X |
| Users Can Configure Their Own Extensions | X | X |
| Make and Receive Calls | X | X |
| Transfer Calls / Place Calls on Hold / Record Calls | X | X |
| Caller ID | X | X |
| Call History | X | X |
| Divert Calls to Voice Mail | X | X |
| Extensions Presence / Status | X | X |
| Manage Forwarding Rules | X | X |
| Queue Monitoring (Windows Client Only) | | X |
| 3rd Party Integration | Business & Industry | Specialized |
| --- | --- | --- |
| Microsoft Outlook | X | X |
| Office 365 (address book only) | X | X |
| TAPI | X | X |
| Office 365 | | X |
| Salesforce | | X |
| Microsoft Dynamics | | X |
| Microsoft Exchange 2013 / LDAP / ODBC | | X |
| SugarCRM | | X |
| Google Contacts | | X |
| Exact | | X |
| Zendesk | | X |
| Freshdesk | | X |
| act! | | X |
| Datev | | X |
| Call Center | Business & Industry | Specialized |
| --- | --- | --- |
| Ring / Hunt Groups | | X |
| Advanced Call Reporting | | X |
| Real Time Queue Statistics | | X |
| Queue Reports | | X |
| Query Customer Name Based on Caller ID | | X |
| Ability to Use 3CX Client APIs | | X |
| Link Company Directory with LDAP / ODBC | | X |
| Sync Phonebook with Microsoft Exchange | | X |
| Real Time Queue Monitoring | | X |
| Switchboard Queue Manager View | | X |
| Call Recordings Search | | X |
| Supports External Agents | | X |
| Callback if Queue Full | | X |
| CRM Integration / Scripting Interface | | X |
| Review Number of Callers in a Queue | | X |
| Supervisor Log Agents In and Out of Queues | | X |
| Advanced Agent Statistics | | X |
| Time an Agent Logged In/Out of the Queue | | X |
| Review the Number of Answered/Unanswered Calls | | X |
| Average and Longest Wait Time and More | | X |
| Wallboard | | X |
| Allow your Customers to Hang Up and Retain their Position in the Queue | | X |
| The Customer is Called Back When an Agent Becomes Available | | X |
| Call Back Notification Emails are Sent to the Supervisor | | X |
| Round Robin Queue | | X |
| Longest Waiting Queue | | X |
| Least Talk Time Queue | | X |
| Fewest Answered Queue | | X |
| Hunt By Threes – Random Queue | | X |
| Hunt By Threes – Prioritized Queue | | X |
| SLA Alerts / Reporting | | X |
| Listen In / Whisper / Barge in | | X |
Find Out What's Possible For Your Business