Bringing Networking Knowhow and Personal Service to Business Phone Systems
Like many other companies and innovations before it, DSX VOICE was born from the founders' need to solve a problem. In 2010 their company, DSX DATA, needed a completely new solution for its telephone system that was more flexible then a traditional phone system, could seamlessly accommodate employees working in different locations, including in other countries, and was cost-effective.
They looked at what was available in the market and quickly saw that the "one size fits all" pre-determined packages offered didn't fit them. They also saw that the VoIP services were still being packaged like conventional telephone service and not fully leveraging Internet technology or delivering its benefits.
Being network and technology experts, they designed a system themselves, one that was completely flexible so it could be changed as the needs of the business changed.
When their clients began coming to them about the problems they were having with VoIP services – poor fit of the available service packages, complexities of configuration, lack of knowledgeable customer support, and complicated per user pricing schemes – the founders of DSX DATA decided to productize and release their own VoIP service to their customers and the market.
The result is DSX VOICE, a sister company of DSX DATA which uses DSX DATA's managed secure data center to host the DSX VOICE cloud-based PBX platform.
When you use DSX VOICE, you get an enterprise-class cloud PBX, completely customized to the way your business works, and a dedicated team of experienced engineers supporting you, all at the lowest-possible cost whether you are a 1-man shop or have 100+ employees.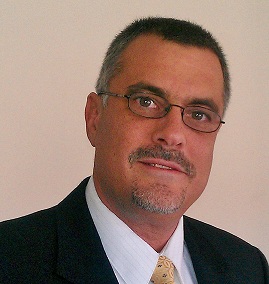 Joseph P. Berardi, Co-Founder and CEO
Joe combines well-honed management skills with broad experience from his roles in high tech and communications. He has transformed many new technologies into useful applied products and is an expert in the deployment and implementation of technology. Applying that background, Joe developed our business model, product strategy and product lines.
Prior to founding DSX DATA and DSX VOICE, he was CEO and CTO of several companies in the broadcast television industry where he played a major role in moving the industry forward by transitioning from tape-based systems to IT-based systems for production, transmission, and archival storage. He also managed the design, buildout and launch of the flagship station and national network headquarters for Azteca America, the U.S. branch of the Mexican television powerhouse, TV Azteca.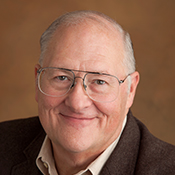 Kirk Hurford, Co-founder and CTO
Kirk's first love is software development. He is an architect and developer with many commercial software products to his credit. But his roots actually come from hardware manufacturing and so he never loses touch with the current trends and best practices for the equipment side. This gives him the ability to quickly isolate issues in a crisis as well as to see long term trends which will have a critical impact on business planning.
Kirk developed DSX DATA's data center and is the architect of the DSX VOICE service.  A seasoned business and technology veteran, he has a deep understanding of the ever-increasing demands of business operations, the complexity of program development and the need for continuous improvement. Before founding DSX DATA and DSX VOICE, he served as CEO and CTO of a number of companies and worked with the National Security Agency and the Department of the Navy to do cross-domain security research and consulting.
Our technical team is composed of seasoned professionals who have years of hands-on experience and includes experts in:
Networking
Communications
Cloud-Based PBXs
SIP Technology
Internet Security
Routers
Cloud-Based Applications
Operating Systems
Servers
Data Center Management
Find Out What's Possible For Your Business